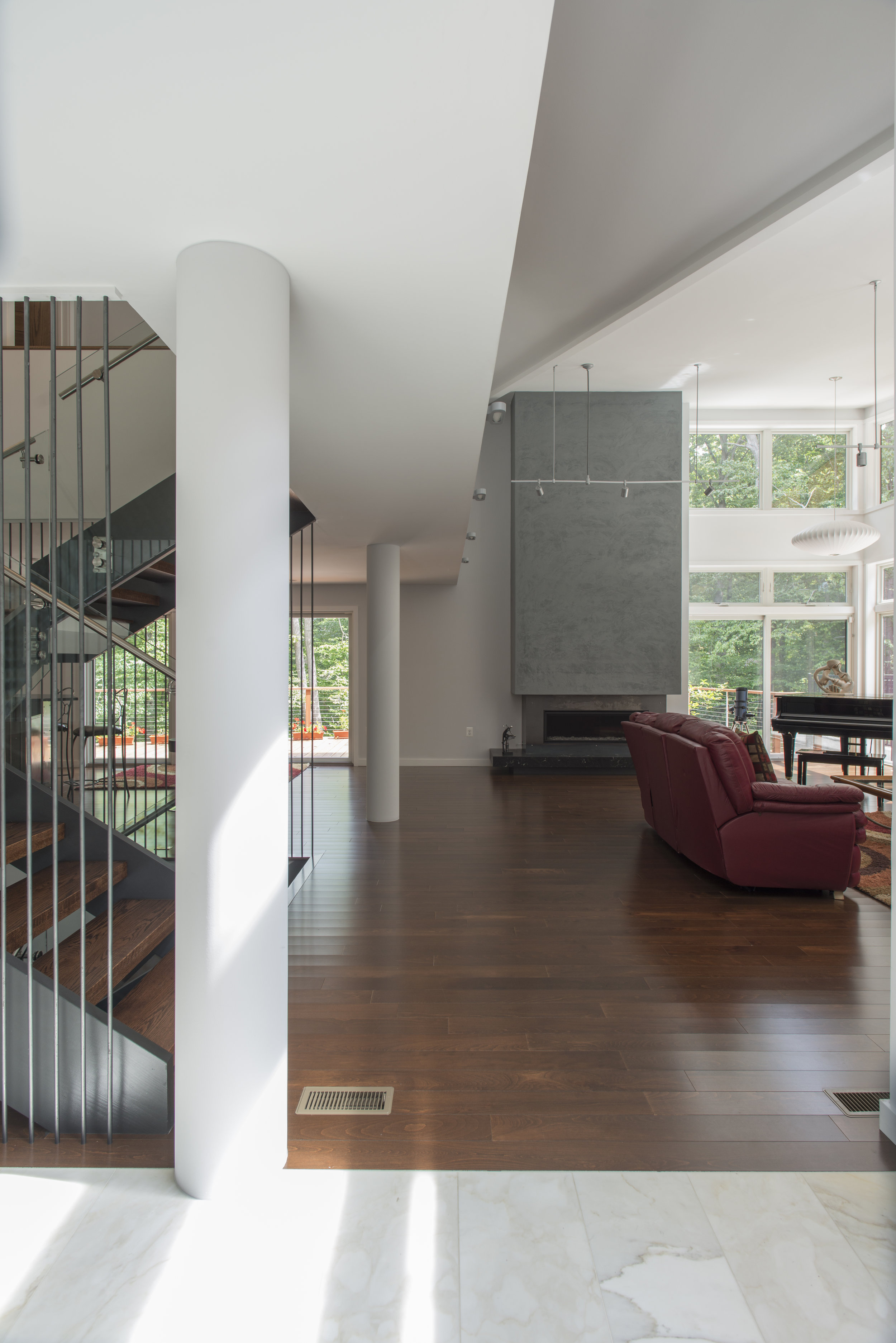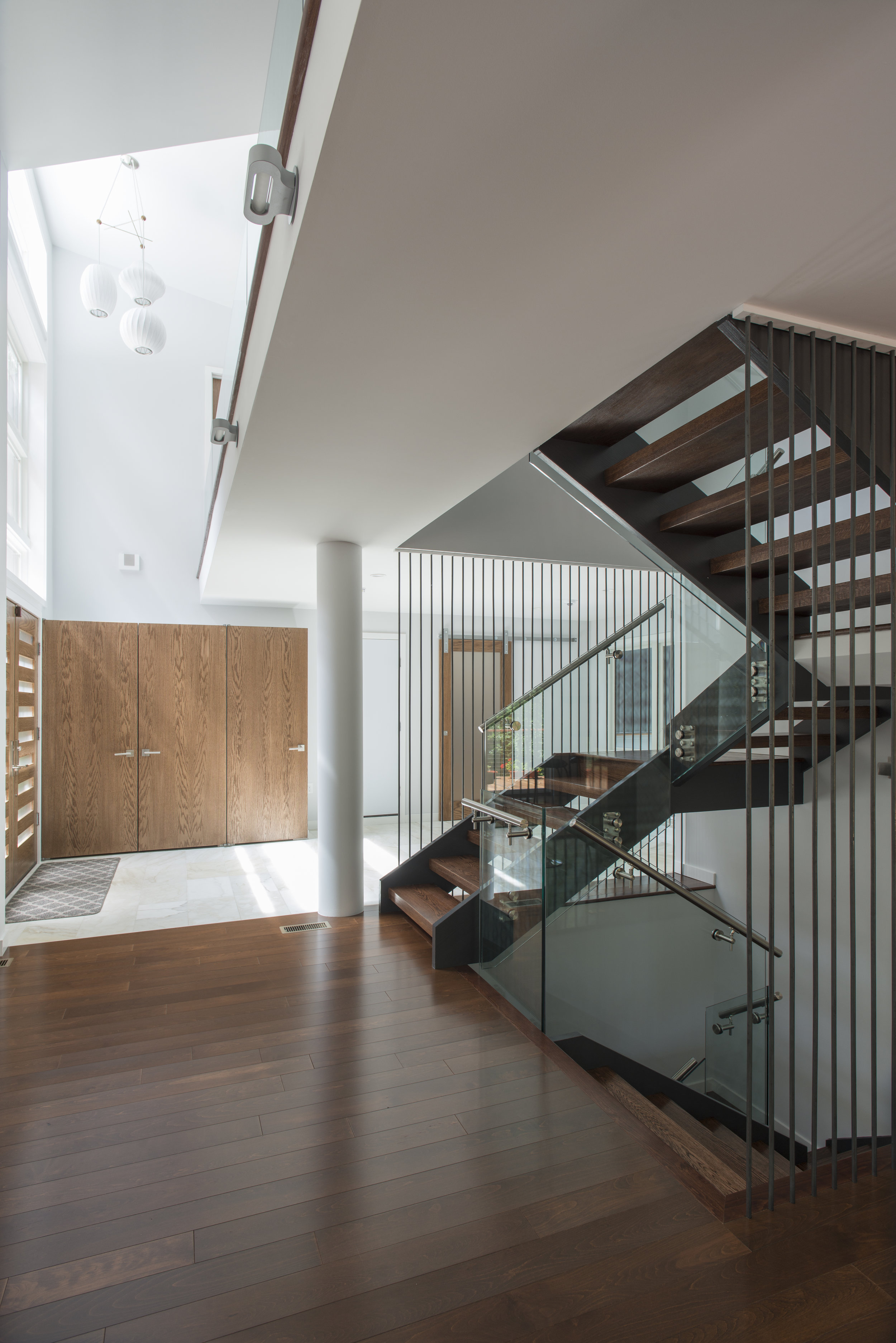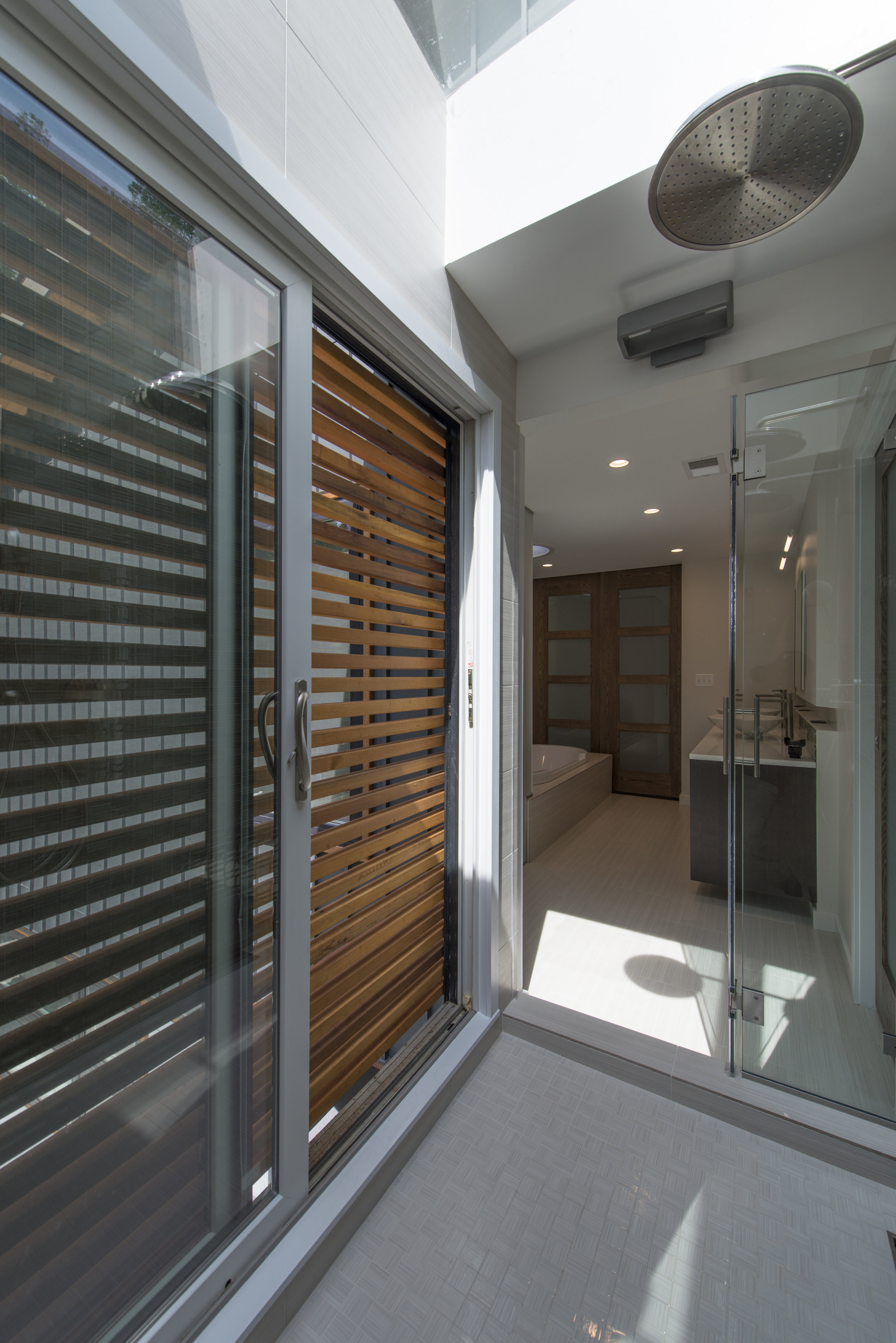 Annapolis Renovation
In this renovation of a 1974 house in a heavily wooded site in Annapolis MD, two previously separate volumes connected only by an elevated bridge were made into a cohesive home. A welcoming, light-filled, double height entry vestibule now connects the two previous volumes.
Oppressive roof lines were lifted, taller ceilings created, and larger windows installed, allowing light to penetrate deeply into the floor plate throughout.
The design involved a full interior renovation including a new stair, relocated kitchen, excavation and underpinning of a portion of the footprint, new bathrooms, a vastly improved master suite, new siding, roofing and windows throughout.
An important focus in this project is the application of sustainable principles for energy conservation and material choices. The new house employs Geothermal heating/cooling, energy efficient lighting and equipment, low flow plumbing fixtures, cement board siding and energy efficient windows. Solar panels will be installed at a future date.
This completed project now awaits the landscaping phase, during which the pool and pool grounds will be completed, a front and rear garden created.
See Renderings from the process:
See photos of the existing structure:
Project Credits:
ARCHI-TEXTUAL, PLLC
Principal in Charge, Lead Designer: Catarina Ferreira, AIA
Project Team: Bryan Apito, Assoc. AIA, Emanuela Tajolini, Assoc. AIA
Landscape Architect: Scott Brinitzer
General Contractor: JAC Enterprises
Architectural Photographer: Michael K. Wilkinson, Photographs, mkw1.com