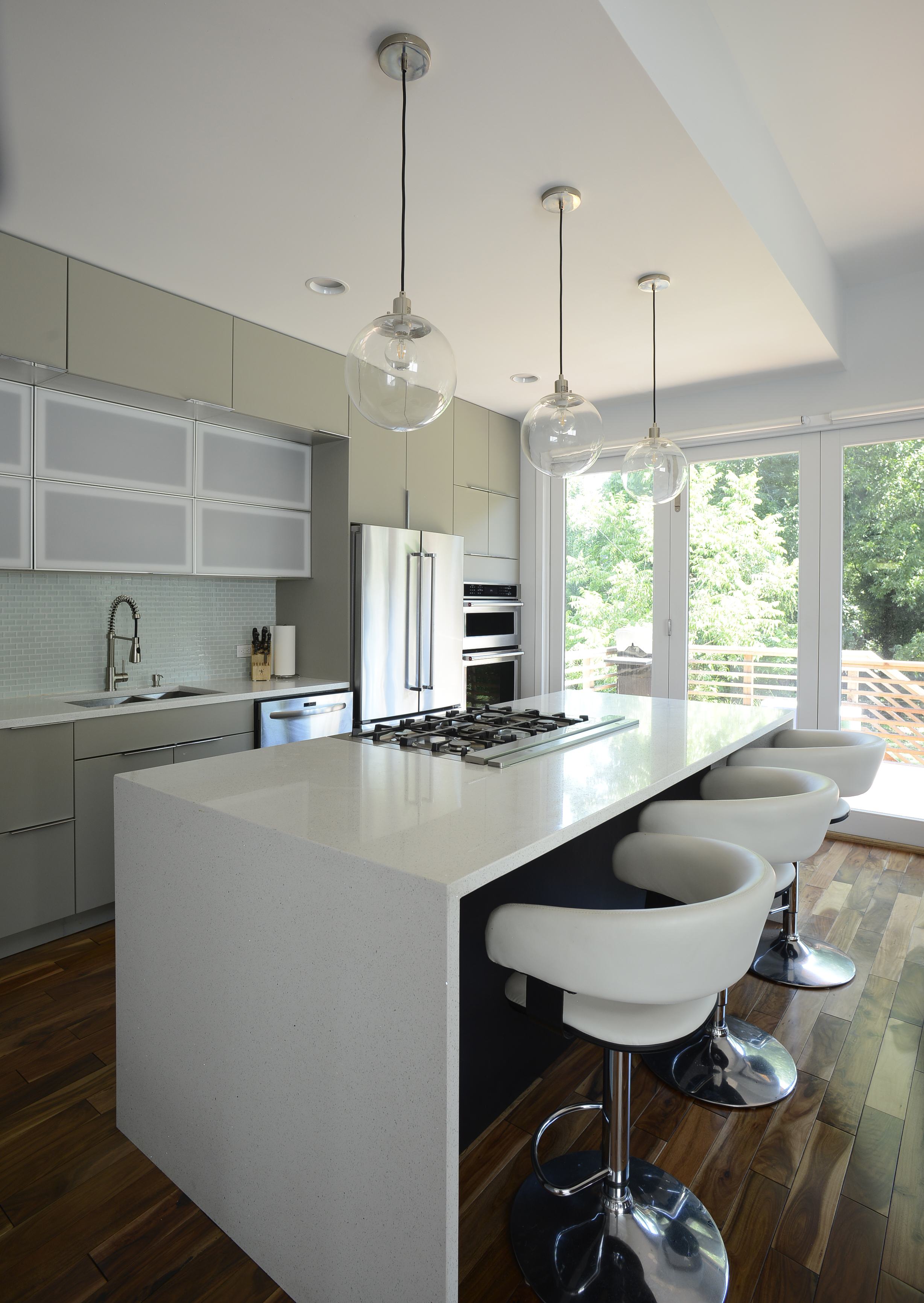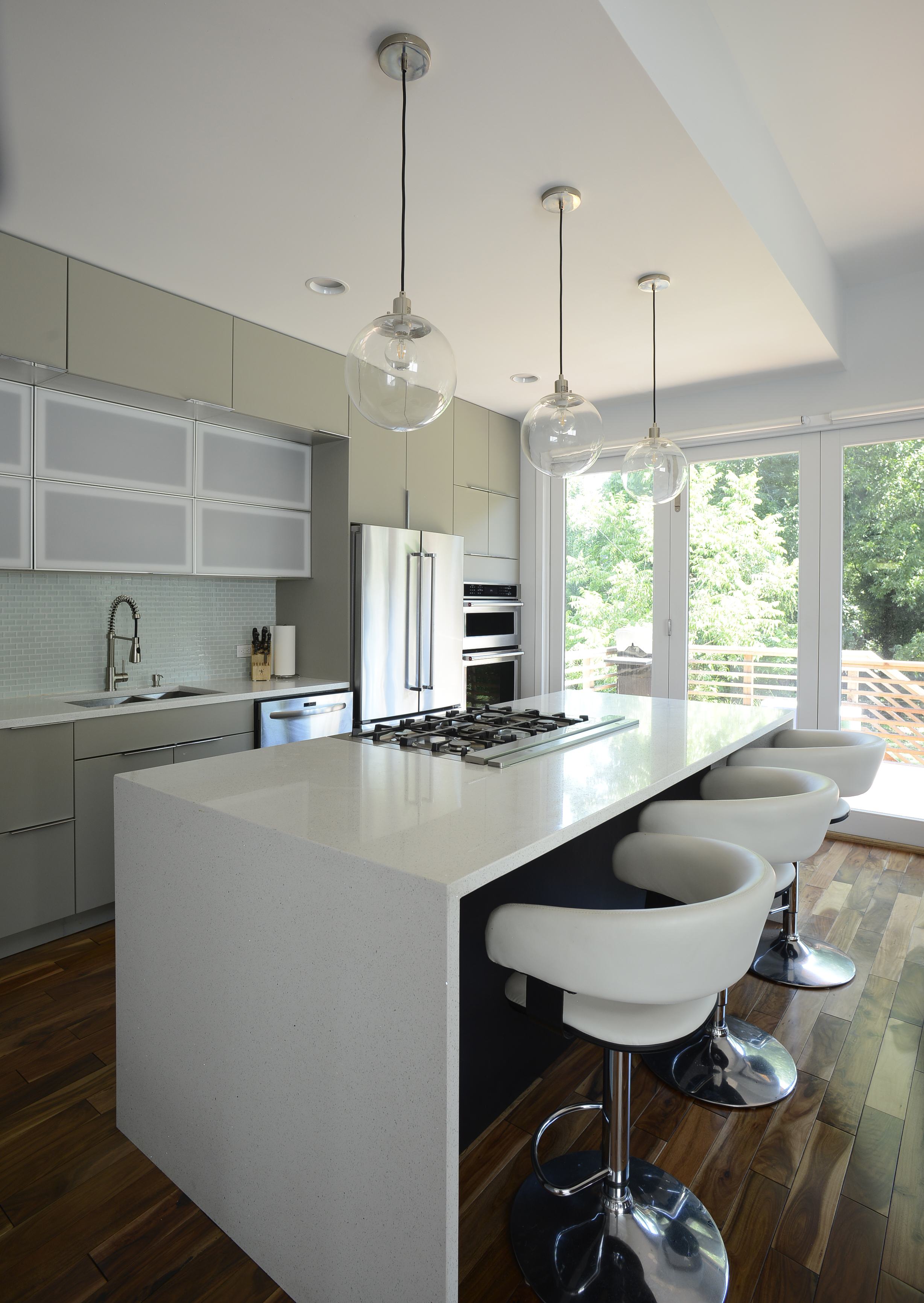 Brookland House
In this project, an existing 1920's house in Washington's Brookland neighborhood was passed down from a grandmother to her granddaughter, who with her husband embarked on an extensive renovation project to transform it into their dream home. While the character of the house was not dramatically changed on the street elevation, windows, front door and siding were modified/replaced, the front porch was updated with cedar trim and wider steps. The rear of the house was radically transformed through the addition ofa new kitchen/family room and master suite on the 2nd floor, to replace a prior 1950's addition. The footprint of the house did not change, which simplified the permitting process.
On the interior, a new centrally-located stairbecame the organizing element of the new house. A long front hall and compartmentalized spaces became an open plan by removing several load-bearing walls replacing them with new beams installed flush with the existing framing instead of below it. A retro kitchen was replaced with an efficient new kitchen opening onto the family room and new exterior deck through an oversized accordion exterior door.
While the transformation is significant the spirit of the old house is still present.
All photos above are by Michael K. Wilkinson, Photographs, mkw1.com
Project Credits:
ARCHI-TEXTUAL, PLLC
Principal in Charge, Lead Designer: Catarina Ferreira, AIA
Project Team: Emanuela Tajolini, Assoc. AIA, Bryan Apito, Assoc. AIA
General Contractor: JAS Design-Build
Architectural Photographer: Michael K. Wilkinson, Photographs, mkw1.com