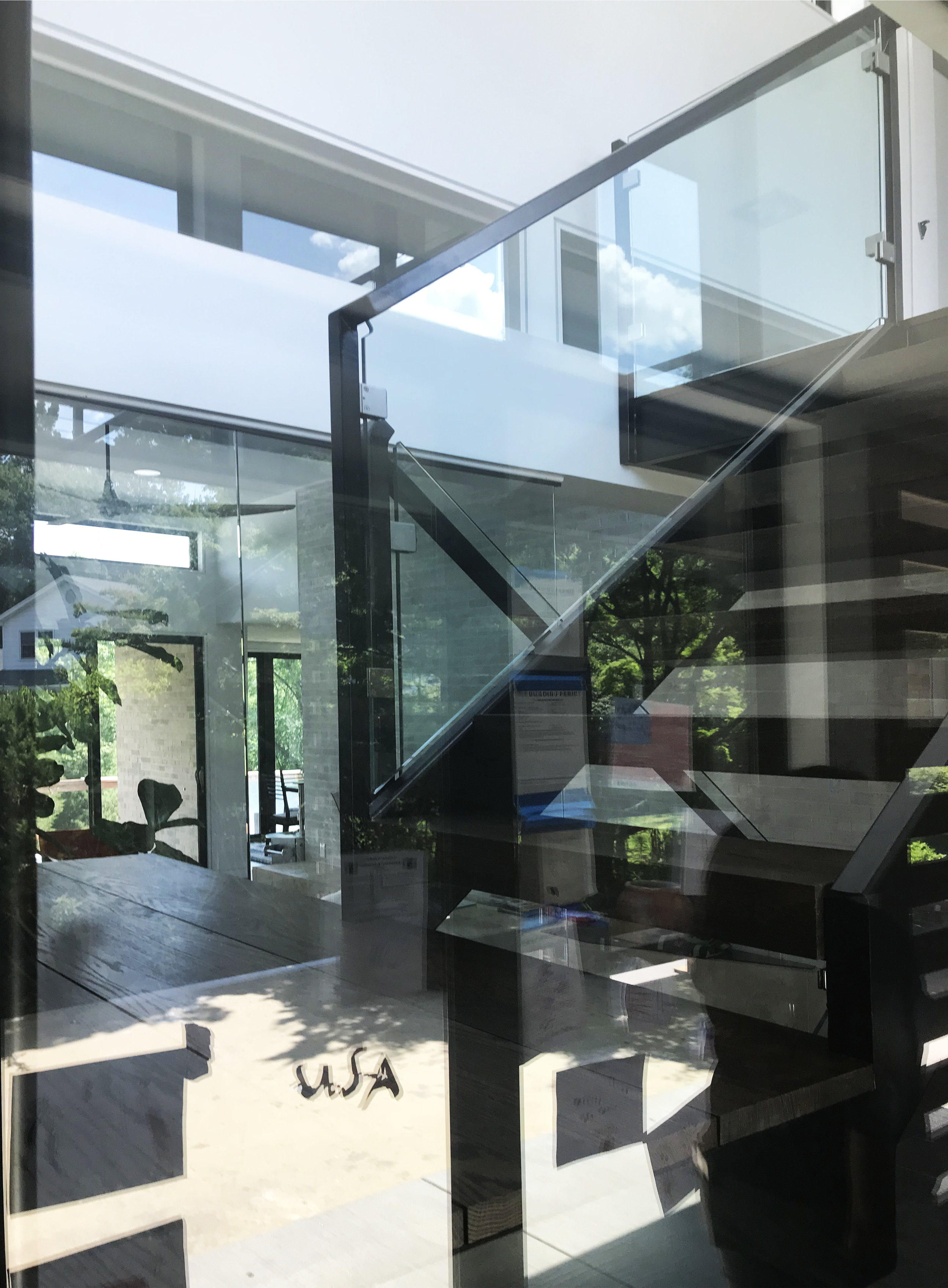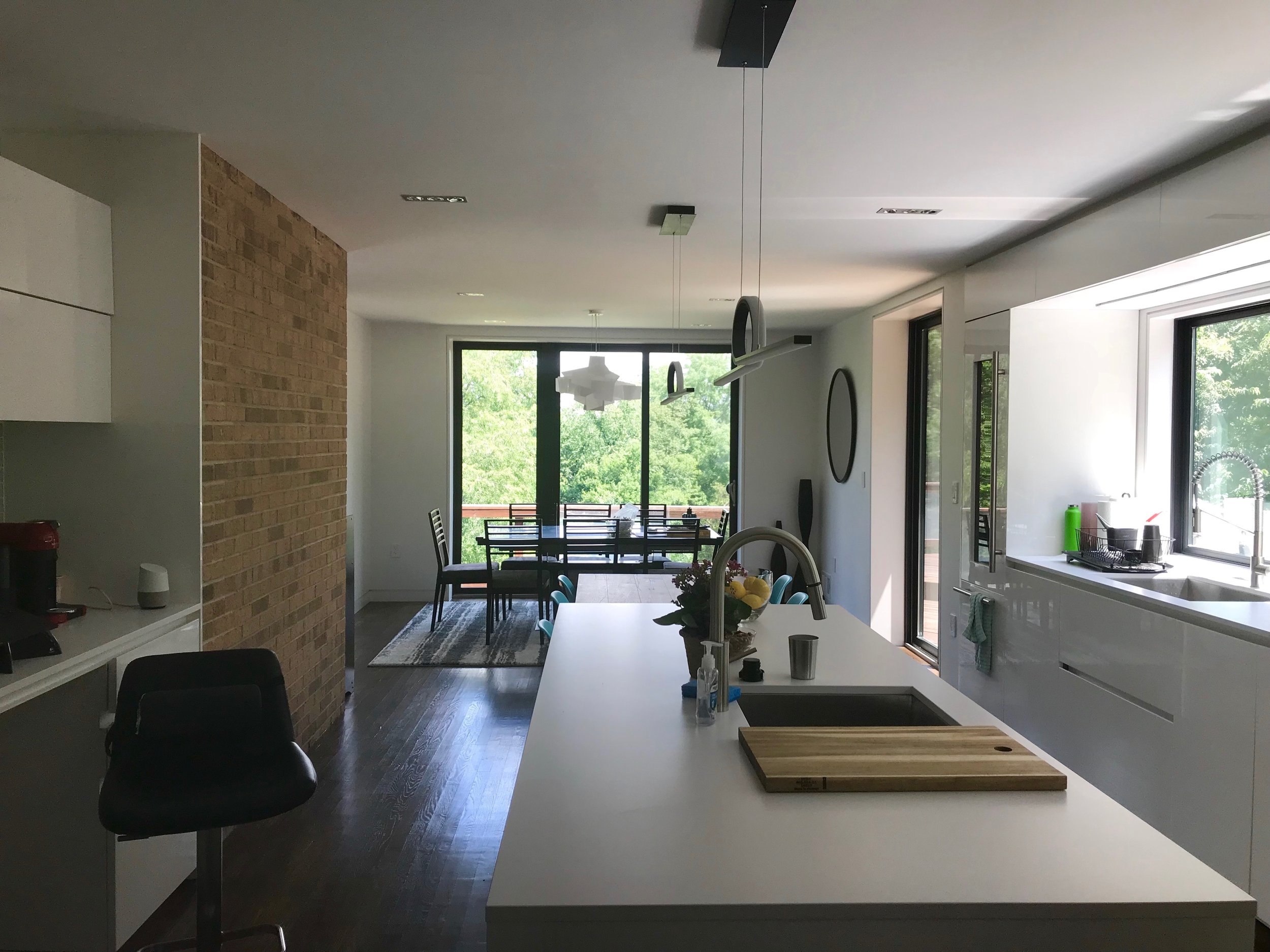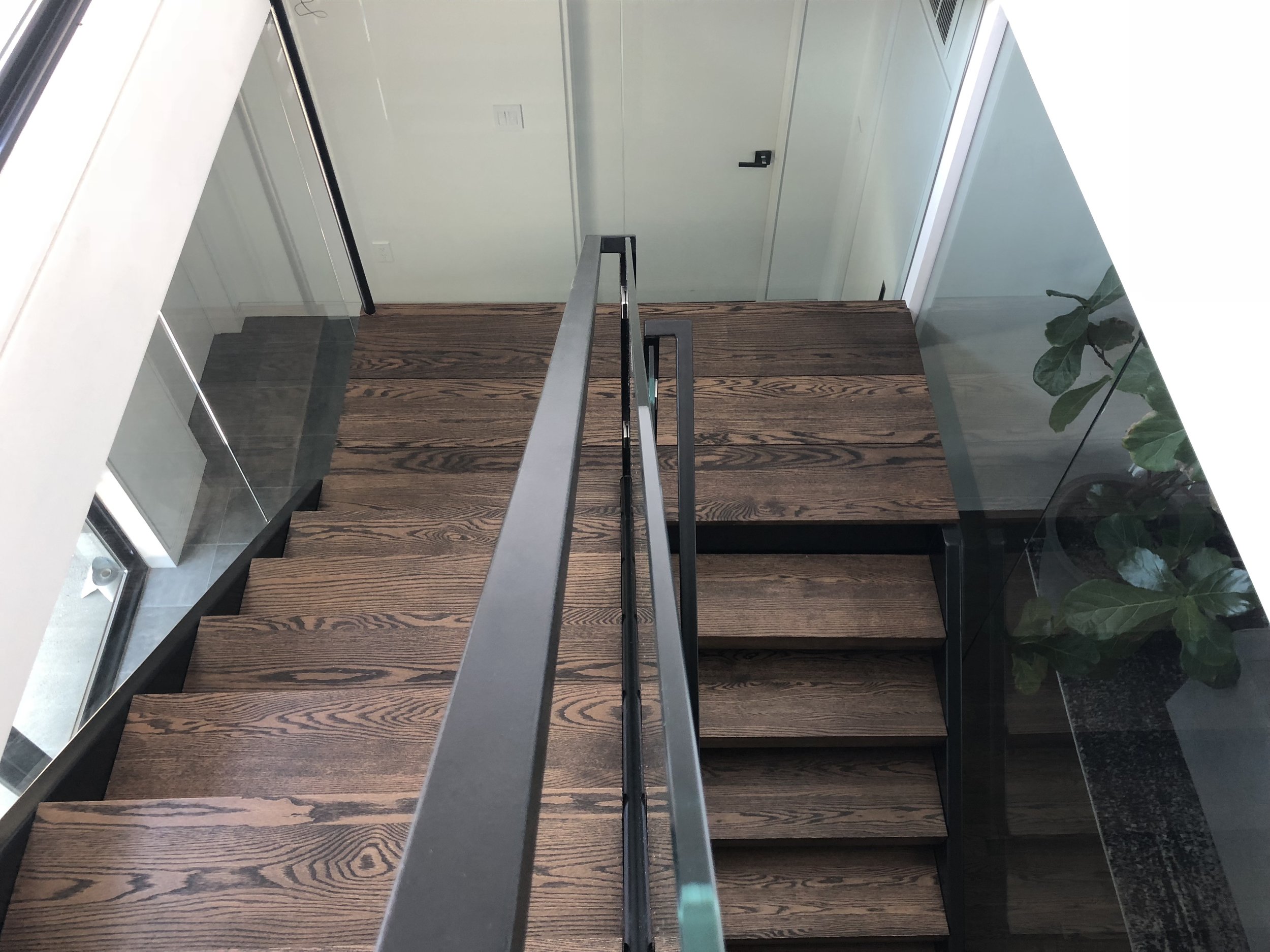 McLean Residence
Status: In Progress
This project is a renovation of an existing 60's era house in Virginia.
Focus was placed on seamlessly integrating new and old components of the building to create a contemporary residence that maintains vital features of the original design, such as the brick facade, and functional interior layouts.
The project scope includes work on interiors, such as the living room, dining room, and kitchen, the addition of an extra story housing a private master suite, and the opening up of the entry way through a light well.
Light, whether filtering through the light well, animating a translucent panel of glass in the master bathroom, or streaming through the oval oculus in the roof, plays an important part in the project, creating playful flows, and rendering the interior spaces open and inviting.
Our projects always have sustainability in mind. Here, the use of energy efficient windows, cement board siding, and extended eaves allow the house to minimize energy expenses.